Country artist Brent Payne was kind enough to send us some photos of himself and his El Dorado guitar straps at a recent performance at the Ramona Bowl in Hemet, CA.
Brent is sporting his custom-order "Bakersfield" model guitar strap on his Taylor 12-string, and getting down on his (Buck Owen's approved) Sparkle Telecaster.  Bassist Shirley Montana is obviously admiring his cool El Dorado "Original Model" guitar strap.
Check out Brent Payne's website.  Pure, unadulterated Country!
Thanks, Brent.  Keep on rockin' and keep on keepin' it real!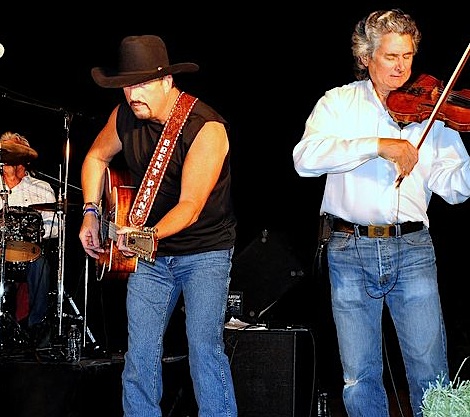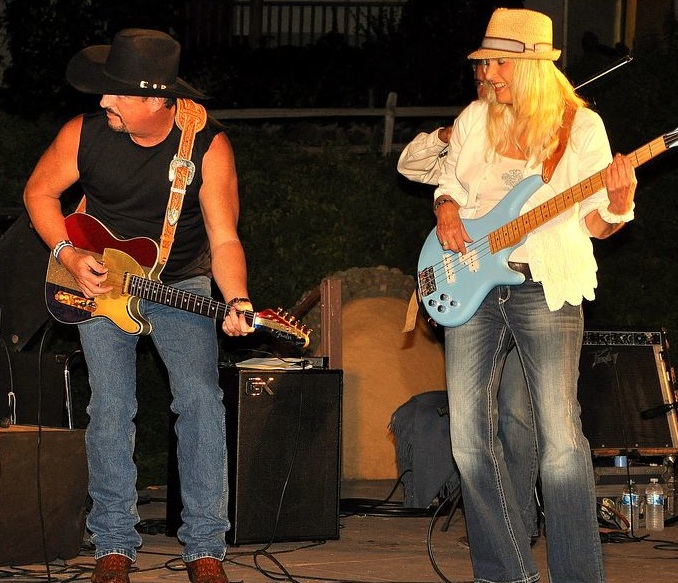 El Dorado Guitar Accessories
Average rating:
0 reviews