Presenting the El Dorado "Hopi Model" mandolin strap, a one-off creation featuring a hand-loomed beadwork inlay in Native American design.
I've never found the quality of beadwork to my standards for use in our straps, so I began hand-looming beadwork inlays myself. Each Hopi Model strap is numbered and signed by me.
This custom strap is crafted in supple oil-tanned leather with sueded cowhide backing, our "snake biting its tail" front loop (for A or F style mandolins), and El Dorado's patented micro-adjustment tailpiece.
The Hopi model strap is a fitting accompaniment for any quality mandolin(it looks great on my Collings MF). Offered at $289 with free shipping and a 30-day trial period.  Please contact me by email or text message (213-924-3800) for more information, availability or purchase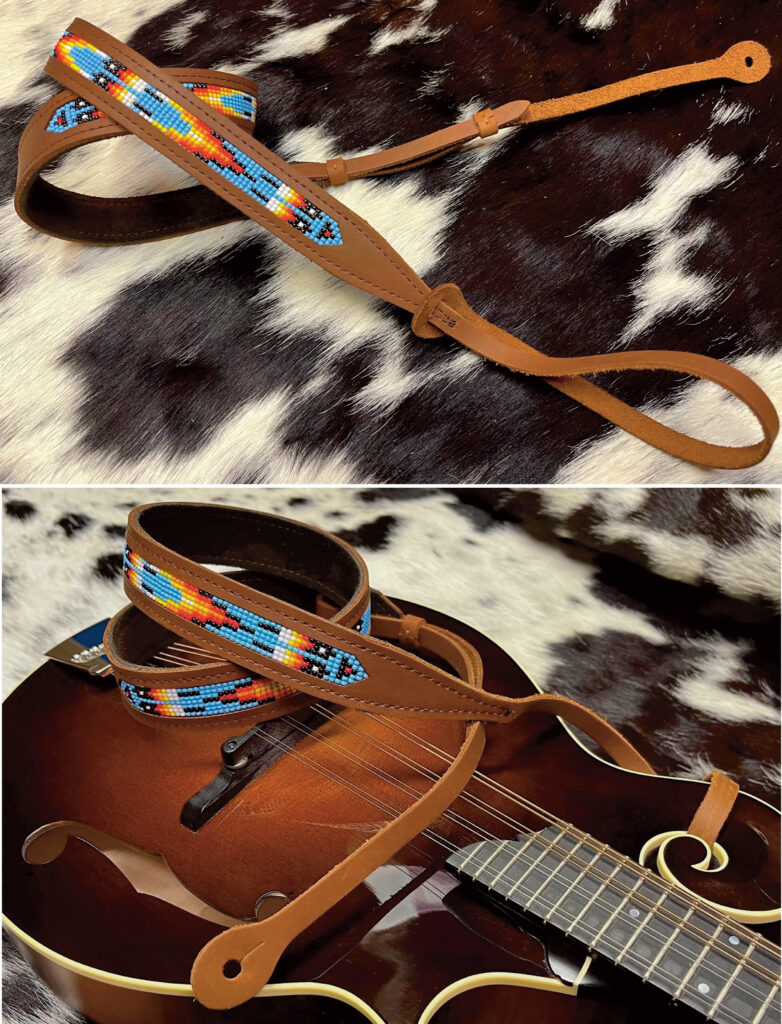 .
El Dorado Guitar Accessories
Average rating:
0 reviews