It's that time of year: we're heading back to Arlington, Texas to exhibit at the world-famous Guitarlington guitar show, hosted at the Arlington Convention Center.  If you've never been and you're a guitar-enthusiast, you owe it to yourself to visit this huge guitar event, one of the largest guitar shows in the whole world!  Folks from all around the US, and all around the world, come to this show to check out all the vintage and new guitars, amps (& El Dorado straps, naturally!)
We'll be in our customary location: at the front in the "carpeted hall" (also known as the "Grand Hall).  We're bringing lots of inventory of our strap models in all sizes and colors, and our ever-popular Durango-Suave model straps, including some custom show-specials and new batches of our American Bison hide and Snakeskin Durango straps.  Look for the "El Dorado" banner.
We hope to see you in Arlington.  C'mon by and say hi!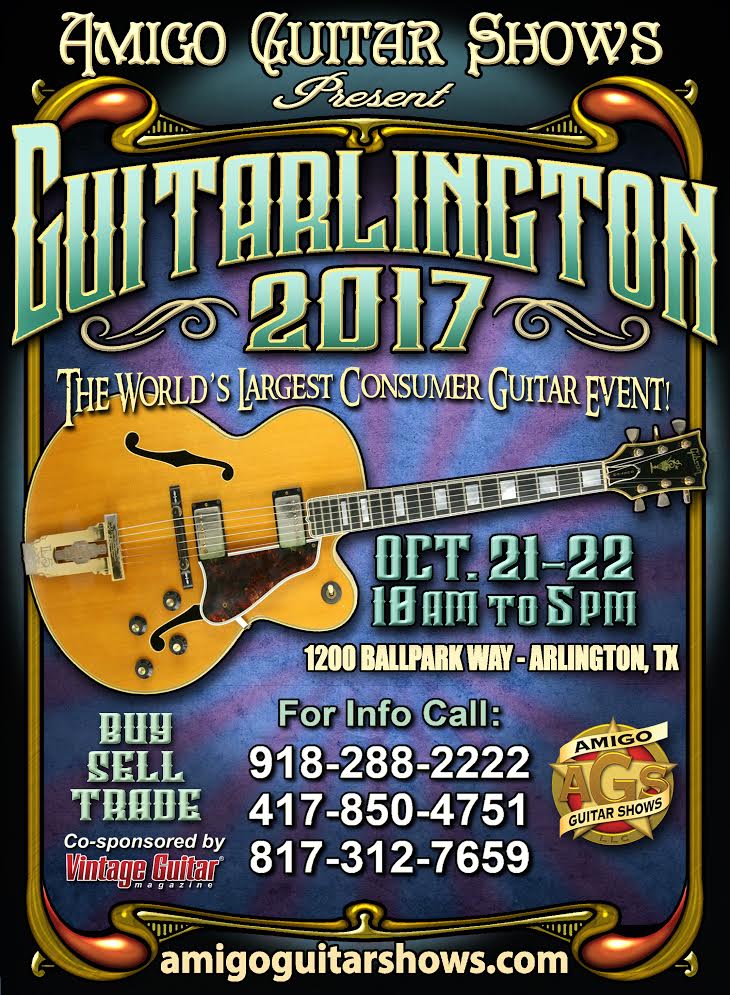 El Dorado Guitar Accessories
Average rating:
0 reviews