We want to thank everyone who stopped by our booth at this year's Dallas International Guitar Festival.  It was a great show!  We saw lots of old friends and El Dorado fans, and made lots of new friends too!  George Lynch of Dokken and Lynch Mob came by and bought a cool "gator" leather Strat pickguard (thank you, George), and we were delighted to have our friend Seymour Duncan as a neighbor in the booth across the aisle.
A special shout-out to those El Dorado repeat-customers who make the pilgrimage every year to our booth to buy their annual El Dorado strap for the newest guitar in their collection.  Thanks very much, folks!
The Dallas International Guitar Festival is always an exciting event, and this year was no different: thousands of guitars, amps, pedals, pickups, etc., at the biggest consumer guitar show in the World.  Plus bands galore, performing on five different stages surrounding Dallas Market Hall!  If you've never been to the show, plan on attending next year (we'll be back in our same location- booth 626).  We'll see you next year in Dallas!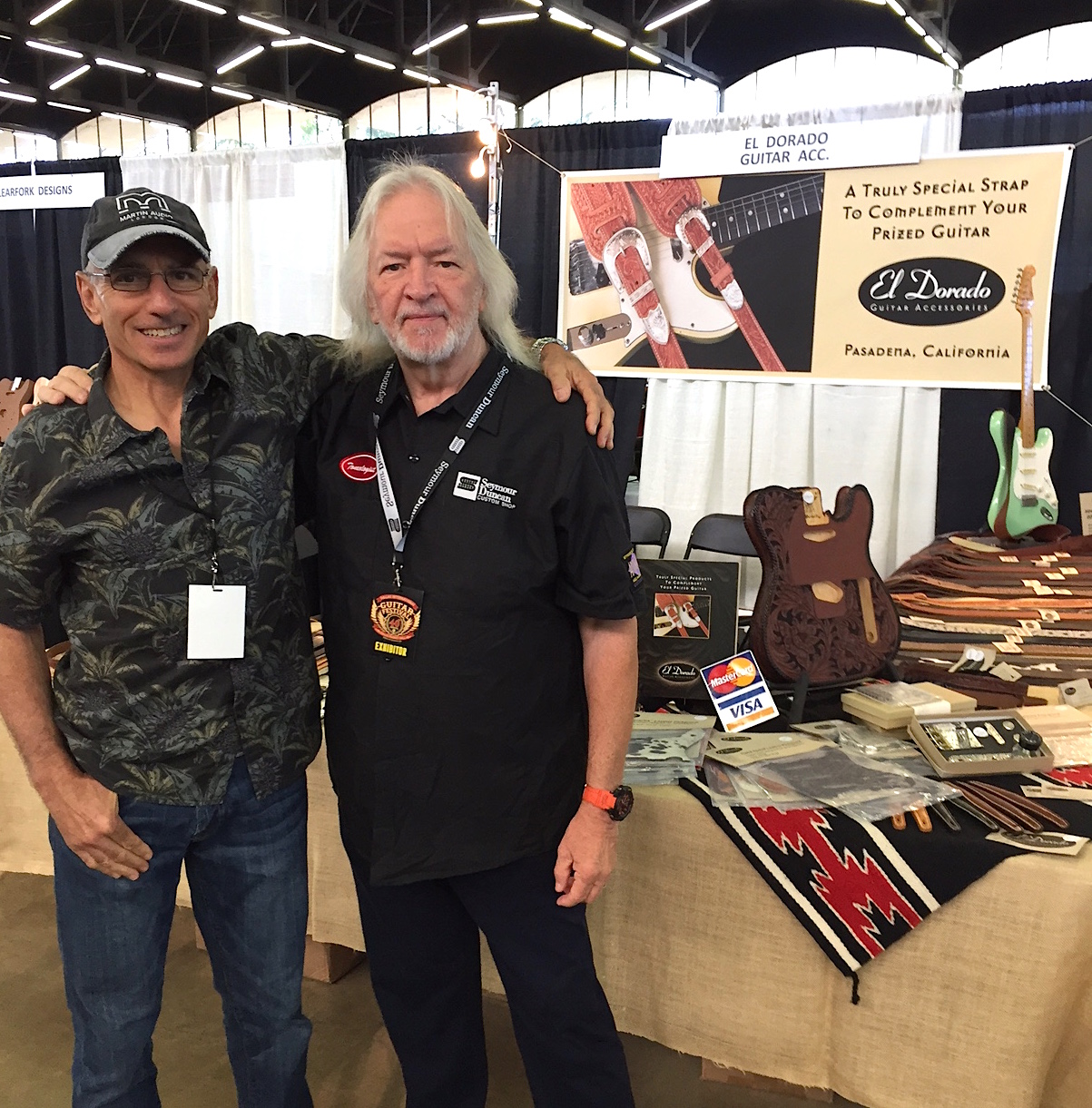 El Dorado Guitar Accessories
Average rating:
0 reviews